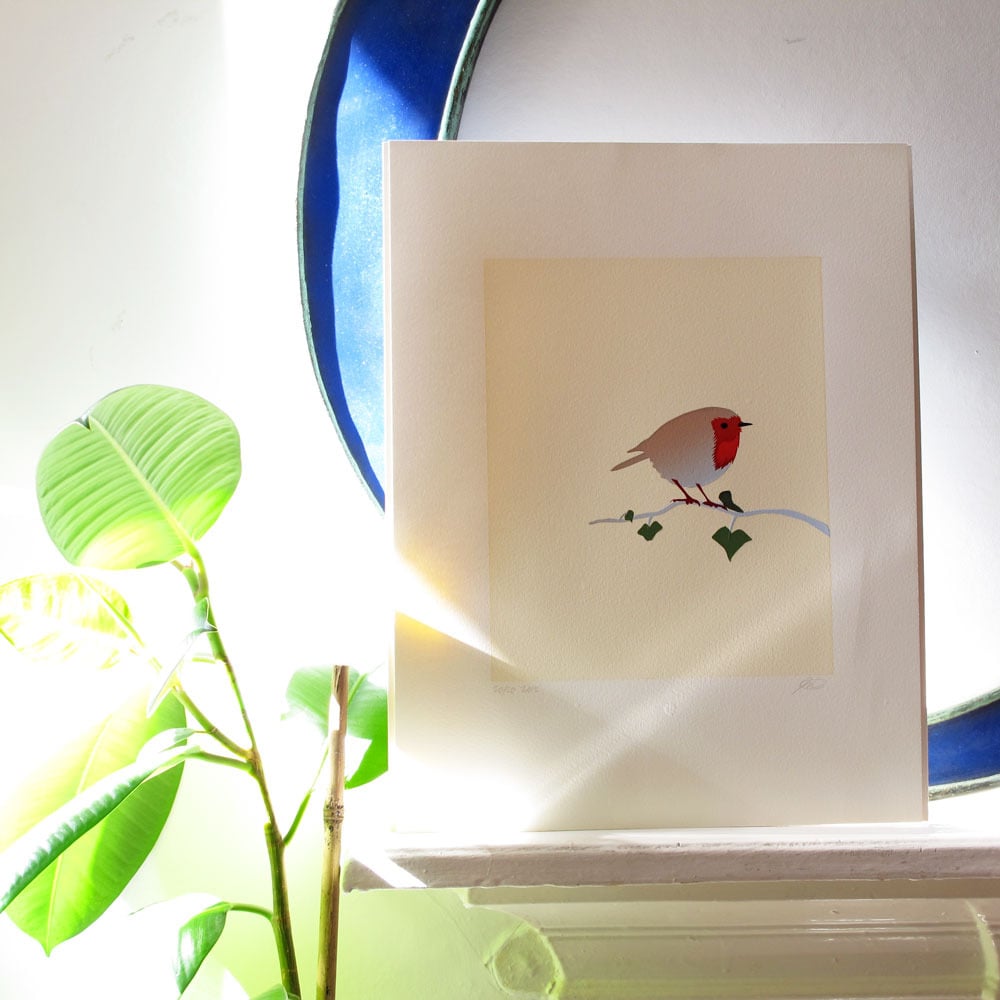 Robin screen print
Robins are one of the most popular birds in the UK and are found across Europe, from east to Western Siberia and as far south as North Africa.
This is a seven colour screen print in an edition of 20.
Each print is made using hand cut paper stencils.
Size is 11x14 inches, printed on 300gsm Somerset Satin.