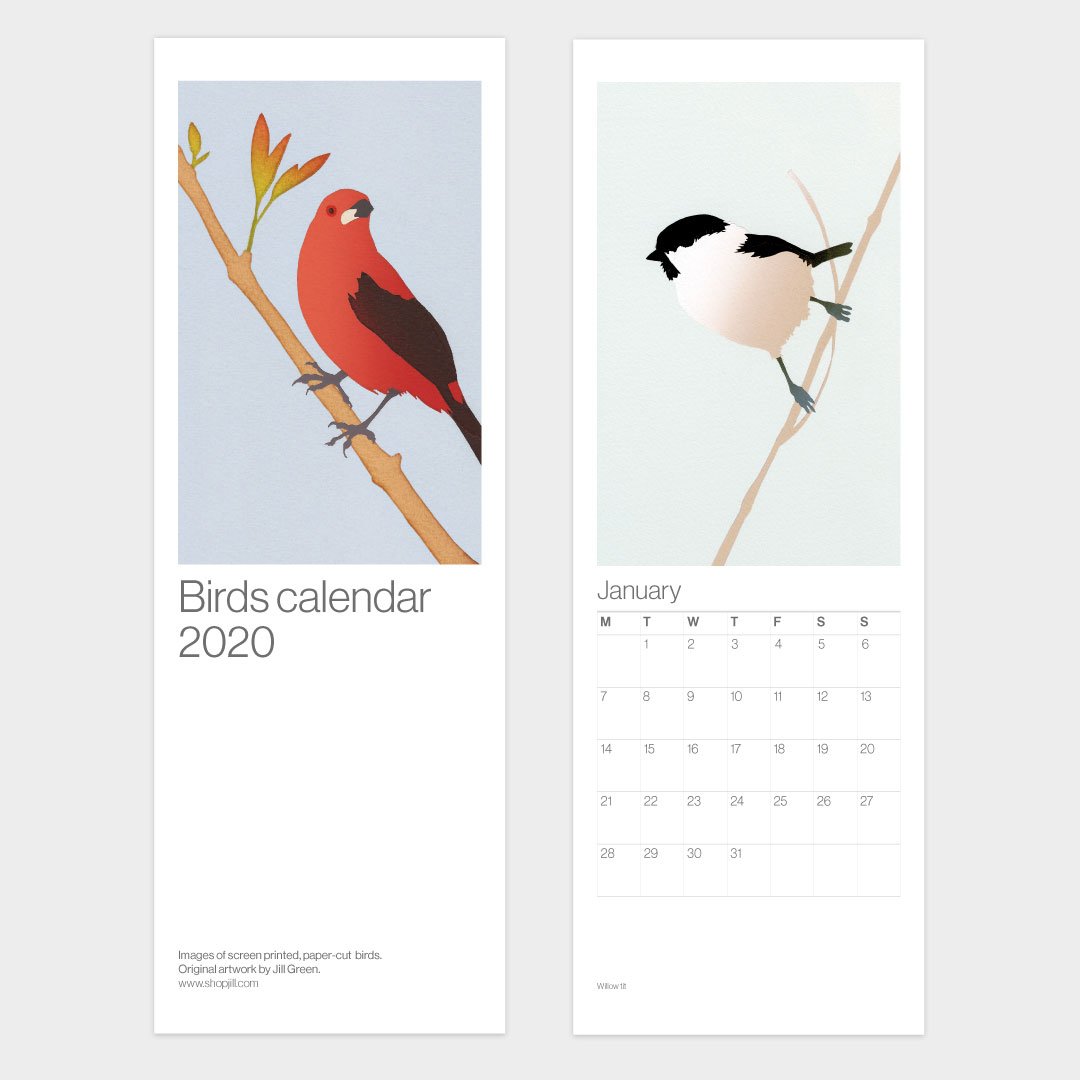 2020 Birds Calendar – Free UK shipping!
Twelve images of various birds, one for each month, drum scanned and digitally printed.
Each image was originally created using a paper cut technique and screen printed in multiple colours at Jill's studio.
Original screen prints are available to purchase separately.
Free shipping to UK.